Publicat la 18.11.2013
ECM
The first ECM release was Free at Last in 1969 by American pianist Mal Waldron. For some years the label specialised in jazz, releasing recordings by pianist Keith Jarrett, Chick Corea, Paul Bley, Egberto Gismonti and Art Lande; saxophonist Jan Garbarek, vibraphonist Gary Burton ; drummers Jon Christensen and Paul Motian; guitarists Pat Metheny , John Abercrombie, Ralph Towner, Bill Connors and Terje Rypdal; bassists Eberhard Weber, Arild Andersen, Charkue Haden and Dave Holland; and the Art Ensemble of Chicago.
There is a clear link between some ECM recordings and world music, especially the folk recordings by Jan Garbarek and the work of Steve Tibbetts and Stephan Micus. Other examples of ECM's world music are records by Codona, Tunisianoud musician Anouar Brahem, Indian violonist L. Shankar, Jon Hassell, Dave Liebman and Brazilian percussionist Nana Vasconcelos.

The ECM New Series was created to document Western classical works. It has released work by various composers, from the early (such as Thomas Tallis, Carlo Gesualdo and Giovanni Pierluigi da Palestrina) to the contemporary (such as John Cage, Elliot Carter, and Steve Reich). Keith Jarrett, better known as a jazz musician, recorded several classical works by Bach, Mozart,Shostakovich, and others for the New Series. The soundtracks of several works by the filmmaker Jean – Luc Godard are on the ECM New Series label.

On many releases, the jazz and classical sides of ECM are combined: For example, Garbarek's Officium (1994) features him playing saxophone solos over the Hilliard Ensemblesinging Gregorian chant, early polyphony and Renaissance works. Garbarek's work with guitarist Ralph Towner draws on, and is as apparently influenced by, 20th century chamber music as by any overtly jazz-oriented material. John Potter, formerly of the Hilliard Ensemble, has recorded works by John Dowland with jazz saxophonist John Suman and others, and Surman's Proverbs and Songs is a suite of choral settings of Old Testament texts, recorded in Salisbury Cathedral. The label has also released unique works that fit into no obvious genre at all (like the records of composer Meredith Monk).

In 2002 and 2004 ECM released a series of compilation CDs titled :rarum. Twenty of the label's artists were asked to compile a single CD of their work for the label (Garbarek and Jarrett's compilations are double CDs). Artists who contributed to this series are Keith Jarrett, Jan Garbarek, Chick Corea, Gary Burton, Bill Frisell, Art Ensemble of Chicago, Terje Rypdal, Bobo Stenson,Pat Metheny, Dave Holland, Egberto Gismonti, Jack DeJohnette, John Surman, John Abercrombie, Carla Bley, Paul Motian, Tomasz Stanko, Eberhard Weber, Arild Andersen, Jon Christensen.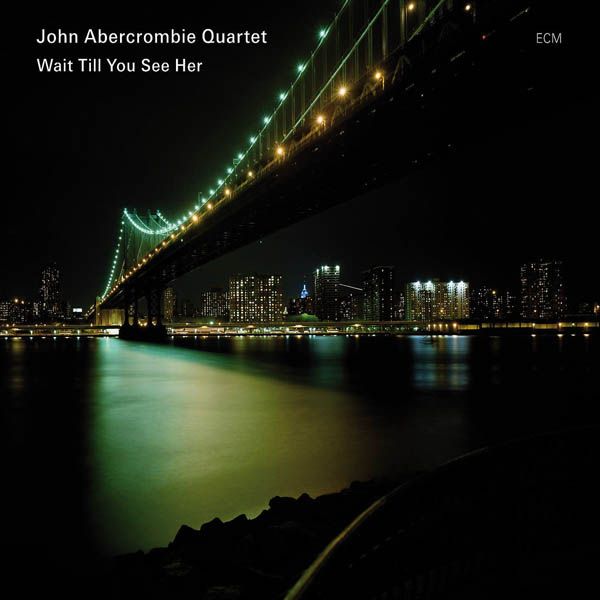 Manfred Eicher continues to take an active interest in the music released by ECM, acting as producer on the vast majority of its recordings, although Steve Lake, Thomas Stoewsand, Robert Hurwitz, Lee Townsend, Hans Wendl and Sun Chung have also produced discs for the label. The typical ECM session is just three days — two days to record, one day to mix. Many of the albums have been recorded with Jan Erik Kongshaug (of Talent Studios and later Rainbow Studios) in Oslo, Norway, as sound engineer; other engineers have included Martin Wieland (who recorded Jarrett's "Köln Concert"), James Farber, Stefano Amerio and, on classical recordings, Peter Laenger.
After working as a writer for the Melody Maker Steve Lake first joined the ECM-staff in 1978. While working predominant for the writing department he now has also produced more than 40 records which are more in the experimental areas of jazz like ones of Evan Parker, Roscoe Mitchell, Hal Russell, Joe Maneri or Mat Maneri. Furthermore he published the book Horizons Touched: The Music of ECM (2007) with music critic/novelist Paul Griffiths and made contributions to the books Sleeves of Desire: a Cover Story (1996), Windfall Light: The Visual Language of ECM (2010) and ECM - A Cultural Archaeology (2012).

In fall 2012 the Munich museum Haus der Kunst opened an exhibition about the work of the label called ECM - A Cultural Archaeology. It pointed out the early jazz-focused years till mid '80s before the New Series was initiated. In close relation with Eicher and ECM the exhibition was created by Okwui Enwezor and Markus Müller. In contrast to the historic-based content of the exhibition, it was accompanied with a concert series of current artists of the label which included Francois Couturier, Enrico Rava, Meredith Monk, András Schiff, Evan Parker, Gidon Kremer orTomasz Stanko. Some of them, anyway, do have a long past with the label - even if their 'home' is ECM or New Series. Additionally Eicher curated also a film series of eleven selected movies which relate to the label - some of its filmmakers are strongly related to ECM like Theo Angelopoulos or Jean-Luc Godard, others gave inspiration to the label like Ingmar Bergmann or Andrei Tarkovsky, and others used its music. The physical catalogue of the exhibition was published by Prestel Verlag in German and English.
Analogue Productions

Analogue Productions and its various offshoots fall under the umbrella of Acoustic Sounds, Inc. , the world's largest supplier of audiophile recordings. Analogue Productions was begun in 1991 as a reissue label, a vehicle for owner Chad Kassem to license his favorite all-time recordings and re-release them as remastered and in a superior format to the original, be it better quality vinyl or Gold CD or Super Audio CD. Since its inception, Analogue Productions has reissued more than 300 titles, ranging from classical to folk, pop, rock, blues and jazz.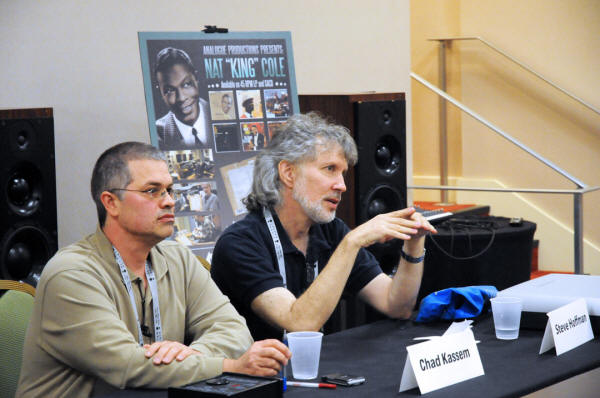 Included in the many highlights of Analogue Productions' history are the Fantasy 45 Jazz Reissues and the Blue Note Reissues, two wildly popular LP series comprising some of the greatest jazz ever committed to tape. Not only were the titles to these series cherry-picked from hundreds of potential recordings, but these series marked an important transition in audiophile vinyl. Before the Fantasy 45 Series, 33 1/3 LPs were the standard for vinyl reissues. There were very few 12" 45-RPM reissues available. Analogue Productions very quickly led the charge towards informing the audiophile market that all things being equal, 45s sounded vastly superior to 33s. The proof has been repeated over and over and the press and customer testimony is ample to persuade even the ardent non-believers.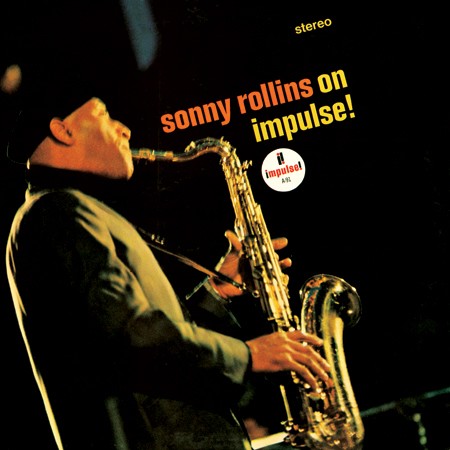 Another facet of Analogue Productions is its original recordings entity - APO Records. APO, which stands for "Analogue Productions Originals," features a roster of musicians that center around blues legends like the late Henry Townsend (the only musician to have recorded in every decade from the 1920s through the 2000s), Jimmy Rogers (who introduced a young Muddy Waters to the Chicago scene in the 1940s and helped form the first and most-classic Muddy Waters Band), Jimmie Lee Robinson (known as the Lonely Traveler and a man who backed stars like Little Walter, Elmore James and Howlin' Wolf before achieving recording success on his own) and Honeyboy Edwards (one of the last living links to Robert Johnson and the rich delta-style blues that Johnson made famous). From there, APO has included a few up-and-comers like Jimmy D. Lane (Jimmy Rogers' son and a mean, high-voltage electric blues guitarist), Harry "Big Daddy" Hypolite (a blues and zydeco guitarist who backed Clifton Chenier and C.J. Chenier for years before breaking out on his own) and Noah Wotherspoon and Marquise Knox, two young virtuosos whose styles pay significant homage to the older blues masters). APO also offers a few non-blues albums by folk/Americana singer Nancy Bryan and jazz singer Myra Taylor.


True to its name, Analogue Productions - and APO Records - works exclusively with analog tape. All of the reissues from this label are mastered from the original analog tapes. And the same goes with the original titles on APO, all are recorded to analog tape. It's our belief that analog sounds far superior - richer, warmer, more life-like - than digital. We hope you'll enjoy our diverse line of offerings.
Friday Music

Established in 2001 by founder and mastering engineer Joe Reagoso. Friday Music is home to a wide array of Classic Rock artists featuring re-issues of classic albums as well as new material from some of Classic Rock's pioneers.
FIM - First Impression Music
Why do FIM CDs sound superior?

How is a FIM CD born?

The audiophile community knows that FIM CDs sound audibly superior!

But do you know why? Please take a minute to find out the answer.

A normal CD is generally produced through three major steps:
1. A producer finds the music.
2. An engineer records the music, and another engineer masters the recorded material in a format that is suitable for production.
3. A replication plant manufactures the discs in quantity.

How FIM does it

1. We seek out music that has special quality and uniqueness, and arrange for its performance by unsurpassed artists.

2. We find the best engineers available. Winston Ma often works with engineers who are professors in recording technology, and chief engineers of mastering studios. Winston works with the engineers throughout the process and attends all master sessions to ensure that the sound quality meets the standard he wishes to achieve.

3. The normal replication process follows this pattern: the mastering engineer sends a CDR/CDCR containing the mastered music file to the replication plant for glass-stamper making, then CDs are pressed with the stamper, packed, and shipped to the label company.

From the viewpoint of FIM, this process can create uncertainty in several areas of quality control:

1. The music file is dubbed from the hard drive onto a CDR through a CD burner or similar equipment in the mastering studio. The quality of the burner, the power supply, and the cable cannot be ascertained. In addition, two generations of transfer of the musical signal are incurred, i.e., from the hard drive to the CDR burner/recorder, and then onto a CDR. The quality of the CDR varies from disc to disc, sometimes quite significantly. This is true for the burner as well.

2.The technical staff at the replication plant dub the music file onto their equipment, such as a hard drive or the glass-stamper making machine. The quality of the transfer is not consistent due to the possibly unsatisfactory condition of the machines or other technicalities. Two more generations of transfer of the music signal are also incurred. This is often part of the reason why a good recording may result in an inferior sounding disc.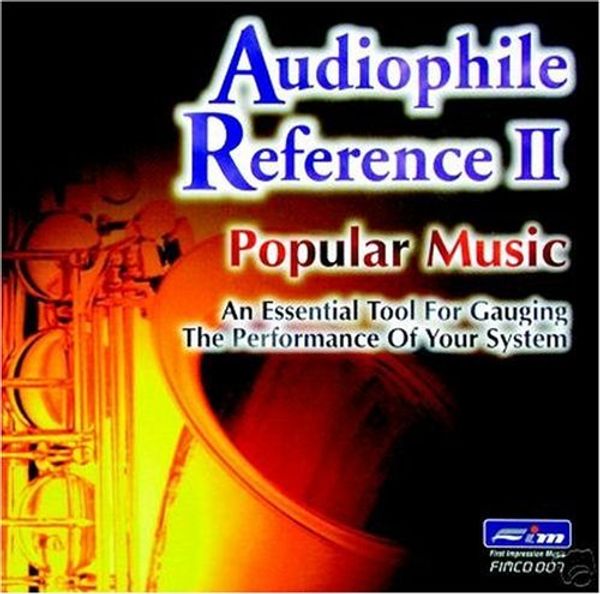 FIM's requirements

(i) The music file in the master engineer's hard drive is uploaded to the computer of the glass-stamper machine directly via FTP (File Transfer Protocol), bit by bit, at no loss, eliminating two generations of transfer and lowering the jitter rate. (FIM believes generations of transfer will lead to possible loss of information and increase in coloration.)
(ii) FIM specifies that the average block error rate (BLER) of each disc is below 20. In fact, in most cases, the BLER is below 10. The Red Book industrial standard is 220. Hence, the quality of FIM discs can easily excel normal CDs by 22 times.
(iii) From October 2008 onwards, all FIM regular discs are made of 99.9999% silver; all Collectors' Edition and Direct-from-Master Edition discs are made of 24 K gold.

Why silver and gold?
Because of FIM's research in metallurgy.

The laser head of a CD player employs reflection to read the musical signal from the metal foil of the polycarbonate disc.

It is well know that silver, followed closely by gold, yields the highest reflectivity among the metals. Aluminum is commonly used material because it is less expensive, however it is also less durable over time compared to pure gold and silver. In addition, 24k gold is an inert non-corrosive metal which will not oxidize over time, extending the CD's lifetime.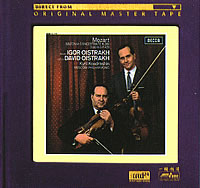 Furthermore, gold, followed by silver, provides the ultimate in malleability, meaning the foil has a smoother surface and fewer pinholes, and thus more linear reading and less drop-out can be achieved. A visual inspection shows that FIM discs are thicker and stronger (for less fluttering and resonance); the foil is much less transparent (thicker foil improves data storage capacity while reducing BLER and jitter); and nearly free of pinholes (for less drop-out of information), in comparison with other kinds of discs.

(iv) FIM maintains a high level of quality control:
1. A test run is required for every new album.
2. Winston Ma personally auditions the test pressing before giving approval for production.
3. All production discs are then subjected to a stringent final visual inspection before being packed in-house.

Audio Fidelity
Our 24K+ compact discs reproduce the ultimate sound of a classic recorded performance without the irregular plated surfaces of standard aluminum discs. Our 24K+ series brings you classic music in deluxe packaging with see-through slip cases. We only use the original vintage mixes played back on a specially constructed playback deck. Here's where the PLUS comes in: Engineers Steve Hoffman and Kevin Gray use their 30 years of expertise to create the best sounding versions of the music ever released. When they are satisfied with the end result, the final digital master is shipped directly to the manufacturing plant for etching in "real time" onto the glass surface by laser. The end result of this unique mastering process is a compact disc with the warm sound of the original analog master tape combined with a genuine 24 karat gold surface free of any type of physical defect making our 24K Gold CD series truly one of a kind.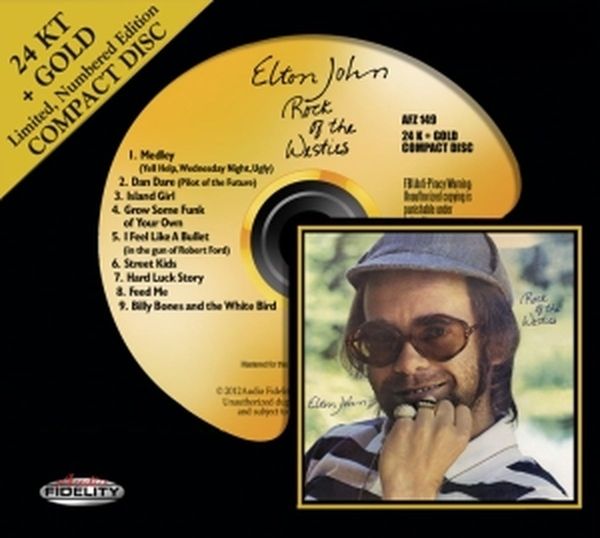 Our Vinyl series of 180g Virgin Vinyl 12" LPs features some of the classic recorded concert performances of all time. These are both single or double-gatefold album packages that include all the details and imagery of the recorded performance. The titles in the series include albums at both 33 1/3 rpm as well as some soon to be released at 45 rpm for the peak in quality of sound. This unique set of recordings truly lives up to our name by offering the ultimate sound experience, absolute AudioFidelity.
Audio Fidelity, it's as simple as 1-2-3……our three basic principles
1. To be associated with classic artists and entertainers;
2. To keep the integrity of the artist's original vision intact; and,
3. To reproduce vintage recordings with the finest quality sound based on our supreme standards of quality control.


To date 2009 has proven to be our most aggressive year with new titles coming in the 24 K + Gold format as well as the 180 + Virgin Vinyl format. Our new upcoming titles guarantee our market position is stronger than ever. All of our Gold and Vinyl releases will be Numbered Limited Editions. Our 24K and Platinum Subscription Clubs offer our members discounts on our products, early delivery prior to street date, exclusive giveaways on one of a kind test pressings, and many perks you can only get by being a member of one of our clubs.
Our beautifully designed packages are faithful to the original releases, whether reproduced in our universally recognized 24K Gold packages or the more traditional 12" LP jacket format.
We promise our 24K Gold and Platinum Club members that our copyrighted Anti-Corruption, quality controlled, tamper-proof, sequential numbering process guarantees their assigned Limited Edition Number can never be altered - They are one of a kind.
Opus 3
Opus3 is an independent Swedish record company dedicated to recording timeless acoustic music such as jazz, blues, folk and classical music. Our aim is to reproduce voices and instruments as naturally and accurately as possible. To attain this we chose recording environments with good natural ambience. The positioning of the musicians is planned to give the best possible musical communication between them and
the most favorable interplay between them and the environment.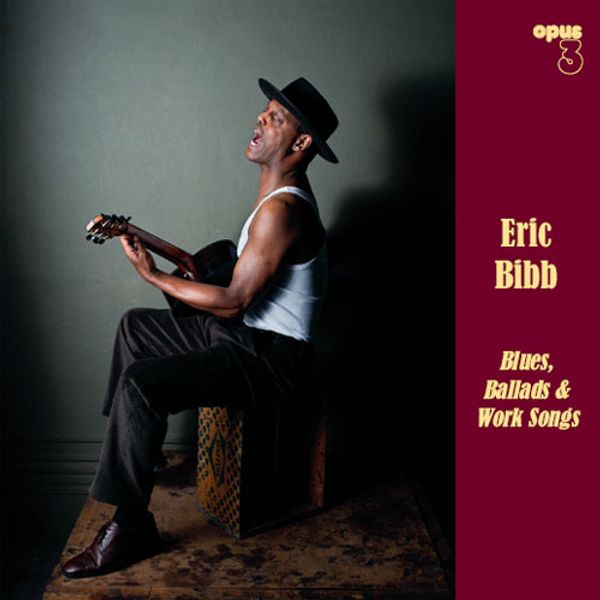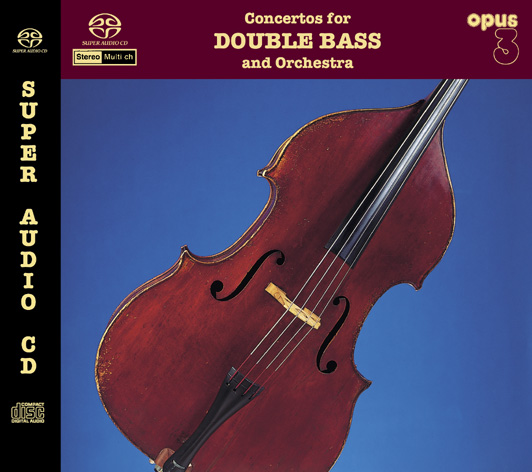 We avoid all forms of artifice and electronic manipulation that could change the natural sound. We try to give you the chance to recreate the feeling and atmosphere that we felt at the moment of recording. To discover how this is achieved,go to Opus 3's Philosophy of Sound Recording.
This is for all who are interested in audiophile recordings or fine recordings of interesting music.
Stockfish Records
It all began with the recordings of Werner Lämmerhirt and David Qualey ...
For almost 40 years, the Stockfisch label has been releasing the work of well and not-so-well known artists from the European guitar scene, the 70's Folk revival and has paid special attention to the (Anglo-American) singer/songwriter scene!
In addition to well known stars, Stockfisch-Records offers an interesting line-up of the newest discoveries in the musician´s scene and moreover very special recordings: Direct-to-Disc cuttings connecting the recording studio directly to the inhouse Direct-Metal-Mastering cutting lathe, interesting classical recordings in special locations or "Pure Audio Blu-Ray-Disc" with Sara K.! Stockfisch stands for audiophile sound-quality.
A NEW AUDIO-FORMAT: THE STOCKFISCH DMM-CD/SACD
It has become common knowledge that, contrary to the trend of downloads and mp3 players, an increased preference for the vinyl record - now in it's 60th year - is being experienced. Many music lovers prefer the special sound of the vinyl record. However, many do not like to hear the "classic" artifacts arising from the vinyl pressing: distortion, rumble, vertical and lateral aberrations, groove noise, crackling, clicks, etc.
We at Pauler Acoustics have developed a new record format (DMM-CD), which contains only the desired sound and typical tonal qualities of a vinyl record. Our method is based on the fact that the "vinyl sound" in the first place is created as a result of transferring an analogue or digital master on to a copper-coated stainless steel disk (Direct Metal Mastering).
The crucial step to DMM-CD:
Our Neumann VMS-82 cutting lathe functions as the original record player, because after the cutting process, we leave the copper master on the lathe held firmly by vacuum suction. This way the disc has no vertical or lateral movement, which would affect the tracking of the pick-up stylus.
Using the best possible components, we play back the signal from the freshly cut groove. The output of the JPA66 cutting curve equalizer transfers the analog signal to the "Meitner EMM Labs adc 8 MK IV" converter. The DSD signal is then recorded at a sampling rate of 2.8224 MHz on to our SADiE DSD8 mastering system.
With this new sophisticated process, a new digital recording media has emerged retaining the original sound of a Vinyl-LP but without the unwanted side effects. The DMM-CD/SACD gives you the direct sound of the DMM Copper cut - without having to go through the stages of pressing a record.
More and more music lovers are discovering the unique sound of a vinyl record. We have thought about whether it is possible just to make the sound creation factors of a vinyl record audible. A pressed record however has many artefacts arising from the vinyl pressing i.e. distortion, rumble, groove noise, vertical and lateral aberrations, clicks, etc. and other artefacts that are detrimental to a good sound.Having said that, music lovers have already become accustomed to these disadvantages.
We call our new production method "DMM-CD". With this solution, we can eradicate the aforementioned disadvantages of the pressed record - and yet still maintain the typical vinyl sound:
It starts by cutting onto a copper substrate. The sonic imprint of the cut is determined by the complex electronics and mechanics of the cutting facility.Immediately afterwards, we play back the cut using the best possible transfer technology and digitize the result. The Neumann VMS-82 cutting lathe is used in this case as the "original record player". After the cutting process, we leave the copper master on the lathe held firmly by vacuum suction. This way the disc has no vertical or lateral movement, which would affect the tracking of the pick-up stylus. With a pressed vinyl record, this source of error is inevitable.
A new audio format: the "DMM-CD/SACD"
sing the best possible components, we play back the signal from the freshly cut groove. The components used are: an EMT TSD-15 Pick-up, a factory built special version of EMT's legendary Broadcast TONDOSE TSD-15 and incorporates a diamond made from a square natural rod. This diamond is refined with a highly sophisticated shape with multiple facets resulting in a frontal parabola measuring 17 x 25 µ. This diamond quality secures not only very little distortion, but also very low FIM (Frequency Intermodulation Distortion). Moreover we decided to use an EMT 997 pick up arm and a top of the range EMT JPA66 valve pre-amplifier. With critical listening tests, this combination has proven to us to be the optimal chain when it comes to obtaining a sound as close as possible to the master.

The output of the JPA66 cutting curve equalizer transfers the analog signal to the A/D converter, a "Meitner EMM Labs adc 8 MK IV". This is still regarded as a reference for the best possible conversion to the 1-bit Direct Stream Digital format. The DSD signal is then recorded at a sampling rate of 2.8224 MHz on to our SADiE DSD8 mastering system. Later, on the finished Hybrid-SACD, you will find this true 1-bit DSD layer and also a generated CD format at 16-bit/44,1kHz.
To enhance the tonal quality of the DMM transfer for the DMM-CD, we cut the music programme at 45 rpm, and basically only use the area between the two zero crossings of the cartridge arm. This is the area where the geometry of the pick-up arm is optimal. However, this decision costs a few copper blanks more, as it reduces the running time per side as opposed to the pressed vinyl LP.

With this new sophisticated process, a new digital recording media (DMM-CD) has emerged retaining the original sound of a Vinyl-LP but without the unwanted side effects.
The DMM-CD/SACD gives you the direct sound of the DMM Copper cut - without having to go through the stages of pressing a record.
Depending on the quality of your D/A converter, you will experience a new listening pleasure when comparing our "DMM-CD/SACD" with a correspondingly pressed vinyl record. Certainly it will be an emotional decision!
Pentru articolul despre MFSL dati CLICK AICI !