Blue Mind (180g HQ-Vinyl)
180 Gr Audiophile - Limited Edition
Data aparitiei: 20.03.2009
Gen: Jazz
Casa de discuri: Fidelio
189.99 LEI
Descriere
Anne Bisson: Blue Mind, Co-sponsored by Wuti Larnroongroj, Brilliance Music and Studios and Gary Koh, Genesis Advanced Technologies. 15-ips, 2-track, reel-to-reel tape. Originally produced and recorded by: Guy St. Orge. Recorded July 21-22, 2008, Reference Studio, St-Calixte, Quebec. Remastered by Bernie Grundman. http://www.annebisson.com/en/. Price: $600.
It's rare that performers get to revisit and remaster their older recordings. Blue Mind, Anne Bissons' first commercial effort, was originally released either on vinyl or as a deluxe CD version containing two extra songs "Secret Survivor" and "New Start" eight years ago. Yes, the newest 15-ips reel-to-reel tape version contains the two songs found on the Deluxe CD version but any similarities between the two mediums ends there. The newest version of Blue Mind magically remastered by Bernie Grundman and transferred with loving care by tape guru Ki Choi to 15-ips reel-to-reel tape is a complete and absolutely for the better, reworking of Anne's original release.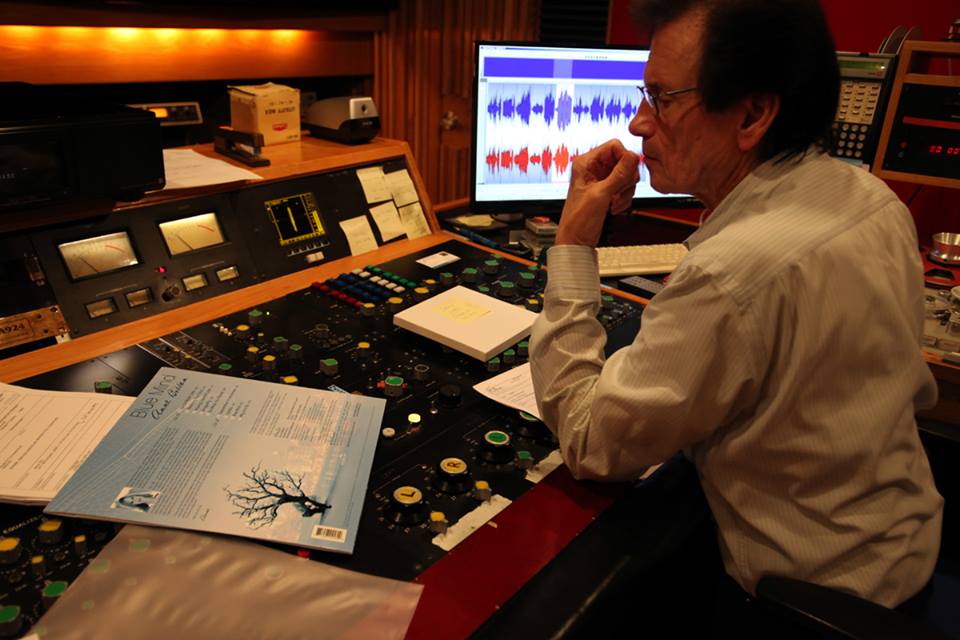 Make no mistake either. The reel-to-reel edition of Blue Mind is no tweaking of the recording according to co-sponsor Gary Koh but, "a full fledged remastering of the title." In fact, Gary sat in the shotgun chair during Bernie's actual remastering in order to better understand what went on in the studio. The end result, unfortunately, didn't turn out exactly as anticipated. All it did according to Gary was, "give me a headache and a huge appreciation of what he [Bernie] is able to achieve. I couldn't hear the differences made with each click or twist made (and I thought that I had pretty good listening acuity) but the sum total of all his clicks and twists made each track sound far better than the original. I would say that the new mix is more engaging and musical and organic, and Anne kept sounding more like Anne. That even though Bernie had never heard Anne sing "live" without a microphone as I had many times." In the end, Gary feels, "there is no way the LP, high-rez digital file or CD will sound like this tape, but we are in discussion to make a 4-sided 45 rpm version of Blue Mind."
Fii informat!
Aboneaza-te la newsletterul livingmusic si noi iti vom trimite pe mail cele mai bune oferte!
Comentarii
Vedeti comentariile
Alte albume care s-ar putea sa-ti placa:
95 LEI
Detalii
Tales From The Treetops
CD